Cookies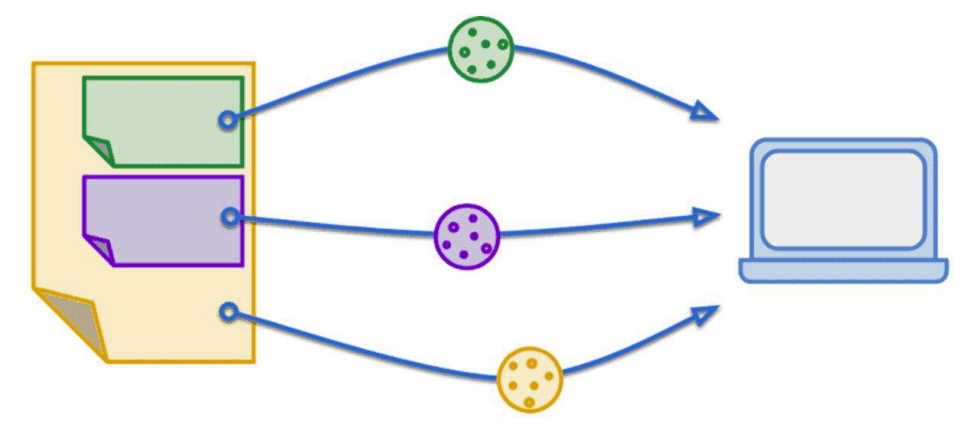 A cookie is a small text file (often including a unique identifier), that is sent to a user's browser from a website's computers and stored on a user's computer's hard drive or on a tablet or mobile device (collectively, "Computer"). A Cookie stores a small amount of data on your Computer about your visit to the Site.
We may also use "web beacons" (also known as "clear GIFs" or "pixel tags") or similar technologies on our Site to enable us to know whether you have visited a web page or received a message. A web beacon is typically a one-pixel, transparent image (although it can be a visible image as well), located on a web page which is retrieved from a remote website on the internet enabling the verification of an individual's viewing or receipt of a web page or message. A web beacon helps us to understand whether you came to our website from an online advertisement displayed on a third-party website, measure successes of email marketing campaigns and improve our website performance.
We place and access Cookies on your Computer; these Cookies are known as "first-party Cookies." Cookies may also be placed and accessed by some of our third-party vendors, which are known as "third-party Cookies" and are described below. Some Cookies are "session Cookies," which means that they are temporary Cookies that are only stored on your device while you are visiting our Site. Other Cookies are "persistent Cookies," which means that they are stored on your device for a period of time after you leave our Site.
You can choose whether to accept Cookies by changing the settings on your browser. However, if you disable this function (or keep this function disabled, as set by default by certain browsers), your experience on the Site may be diminished and some features may not work as intended.
WordPress Cookies
WordPress uses cookies, or tiny pieces of information stored on your computer, to verify who you are. There are cookies for logged in users and for commenters.
Analytics Cookies
Google Analytics collect information about your use of the Site, and enable us to improve the way it works. For example, Google Analytics show us which are the most frequently visited pages on the Site, help us record any difficulties you have with the Site, and show us whether our advertising is effective or not.
We use Google Analytics, which collects anonymous data for us to better serve you with both better website design and content.
What do we do with your data? All tracking information is used to help better design our content and web design to meet the needs of the customer and enhance the Service.
Opt out of Google Analytics: You can opt out of the anonymous data collected from Google Analytics by disabling cookies in your web browser for the Services. This will only block Google Analytics Data for us, and will not affect other websites. You can also opt out of all Google Analytics Tracking Data on the web by installing a browser plugin provided by Google.
Advertising Cookies
Advertising Cookies are set to display targeted promotions or advertisements based upon your interests on the Site or to manage our advertising. These Cookies collect information about your activities on this Site and other websites to provide you targeted advertising.